Sunday, September 16, 2018.
Can't make the walk? You may still donate!
Frequently Asked Questions
When should I pick up my walk shirt?
Pick up your t-shirt the day before the walk on Saturday, September 15th, between 1-4:30 pm at Congregation Beth Torah, located at 6100 W 127th St, Overland Park, KS 66209. If you do not pick up your t-shirt at this time, it will be available at the walk.  However picking it up ahead of time will make the process much smoother. All shirts not picked up by 10am day of the walk will be forfeited.
What is the last day to register for the walk?
Registration will be accepted until the morning of the walk. If you registered before September 1st, you will receive a SPEAK UP Walk shirt with your registration fee.  Registration received after September 1st, will not have a walk shirt included. However, you may purchase a shirt from the swag table located next to the raffle table. Cost will be $25.00 for the shirt (sizes and quantity are limited.)
Do I need to bring cash?
We will accept cash, check and credit cards as we will have the ability accept major credit cards at the event. There is no charge for face painting or photobooth, but there is a fee if you wish to register, purchase raffle tickets or SPEAK UP merchandise.
Can I still make donation if I cannot make the walk?
Absolutely! We will continue to accept donations for this effort online at DONATE HERE and will also accept them after the walk. You may also mail donations to SPEAK UP in care of Jewish Community Foundation of Greater Kansas City, C/O SPEAK UP 5801 W. 115th Street Suite 104, Overland Park, KS 66211. Be sure to put SPEAK UP in the memo line.
Where is the walk?
The walk will be held at Garmin Campus
What else is there to do at the walk?
We encourage you to arrive at 8am. There will be several mental health service providers with information tables available, as well as a face painter, photobooth, raffle baskets and SPEAK UP gear for purchase. Please check out all the amazing things we have to offer.
Is there a program before or after the walk?
Yes, there will be a program both before and after the walk. Before the walk starts, there will be brief comments to explain why we are there and how to use the walk to practice "starting a conversation" about mental health. The program will focus on sharing the personal stories and how we can help to reduce the stigma of mental illness as well as hear from our guest speakers.  You will not want to miss out on these amazing speakers!!!!
 Is the trail paved?
Yes, the entire route is paved and very accessible. We suggest filling your water bottles or grabbing a water prior to the walk.
Is there handicapped parking available?
There handicapped spots that will be available. You must have a handicapped tag to show to the volunteer in order to park in this lot.
How long is the walk?
The complete route is under a half mile.
Can we bring our dog?
Unfortunately, we are not able to accommodate animals this time due to the new venue. However service dogs are permitted.
Will there be food/beverages?
Yes. Water, gatorade, and coffee will be provided, as well as snacks and fruit. This is not intended to be a full breakfast, but to provide our walkers with a little extra energy and hydration after the walk. Feel free to bring your own water bottle.
What should I wear? What should I bring?
Check the weather forecast and dress accordingly and wear comfortable walking shoes. We also suggest bringing a water bottle. This is a rain or shine event. We do have a rain plan should it rain that day.
What if it rains?
This is a rain or shine event. Wear appropriate clothing and plan on joining us. We do have a rain plan.
What if my friends and family want to join me?
Registration with a free shirt was available until Friday, September 1st. Online registration is still available however there will not be a shirt included with the registration fee after 9/1. You are also welcome to walk up and register on the day of the walk. Registration Fee fee is $25.
Can I still make donations after the walk?
Absolutely! We will continue to accept donations for this effort online at www.speakup.us.  You may also mail donations to SPEAK UP in care of Jewish Community Foundation of Greater Kansas City, C/O SPEAK UP 5801 W. 115th Street Suite 104, Overland Park, KS 66211. Be sure to put SPEAK UP in the memo line.
What will you do with my donation?
Through your generosity SPEAK UP has the ability to provide the schools and communities in the Greater Kansas Area at no charge the following: bring in presenters with lived experience to share the signs and symptoms of an individual at potential risk, share interventions on breaking the silence, starting the conversation, and increasing mental healthy literacy, decreasing the stigma, and thereby giving hope to that fewer lives will be lost.
We are currently doing this through partnerships with Jewish Family Services to bring a teen led mental health campaign and with Keep The Spark Alive when in the Spring of 2019 we will be bringing an evidence-based peer led program into schools within our community. The goals are to help teens understand that it is OK not to be everyone else's definition of perfect. We want to reach teens with a positive message of self-worth and value, as well as reinforce the idea that being yourself is good enough.
Can we post on social media about the walk?
YES!!! Please post about SPEAK UP. Please feel free to use #speakupwalk2018 #breakthesilence #youbeyou Be sure to like our facebook page and tag us in all your pictures from the walk.
Where do we park?
There is one primary parking lot available and we will have signage and people on hand to help you find it, then to direct you to the pavilion. Please park on the 2nd floor of the parking garage. Handicapped is available on the first floor.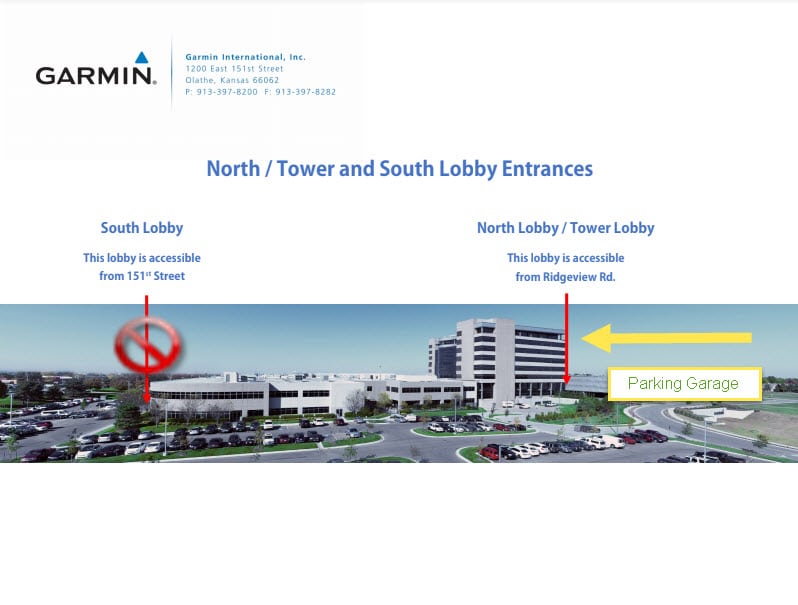 Thank You to Our 2018 Sponsors
We were thrilled to have some of the most generous companies sponsoring our event. We wanted to thank a few of those who have gone out of their way to make a difference in mental health awareness. These contributions are really priceless. We want to thank each one for helping us promote suicide prevention, education, and providing awareness to those who need it the most…our youth.
Freedom Founders Forward Foundation
Garmin International
Dunn Family Foundation
Greater Kansas City Community Foundation
Raymond James Financial Services
Health Care Foundation
Kendra Scott
Jennifer Savner Levinson & Girls
Henderson Engineers Inc.
The David and Libby Savner Family Fund
FrontStream
EPN – Employment Practices Network of Kansas City
Center For Rheumatic Disease
Keep The Spark Alive
Smooth Transitions
Metro Emergency Physicians
Ms. Melanie Pulscher
Kelly Vuong
Saint Luke's Health System Kansas City
Saint Luke's Marion Bloch Neuroscience Institute
Wexler Family Psychiatry
Sheli and Burt Rosenberg
Prudential Joshua Derwin
Dr. Suzanne Crandall
Therapy Threads
Boyer and Corporon Wealth Management
The Merck Foundation
Center Elementary School
Amanda and Brad Koffman Charitable fund
Cheryl L Rader
Teresa Lyon
Nancy Sinovic
Mr. and Mrs. James Saladin
Mr. and Mrs. Vincent Lem