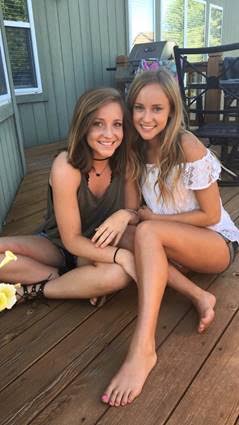 Ashley "Lane" Marrs, a grace-filled, extraordinary 18 year old daughter, sister, granddaughter, niece, and friend with so much promise, whose life tragically came to an end on September 16th.  While completing her senior year in high school and preparing for her freshman year at the University of Arkansas, Lane silently battled PTSD, depression, and anxiety resulting from a physical assault. Tragically, Lane took her own life.
 For our family, this has been an outcome impossible to understand, how this cherished young woman, so beautiful inside and out, could arrive at this fate.  And yet in the days since, we have received outreach from hundreds of bereaved families, drawing attention to the fact that teenage suicide is alarmingly common and the third leading cause of death among youth age 15-24. 
 As we process Lane's death and face life without her, we want to continue to give purpose to Lane's life, by both drawing attention to teenage depression and funding the treatments available to those who face it.  For Lane, and millions of other teenagers who face depression of clinical magnitude, the isolation and loneliness accompanying this illness is untenable.  It is the sense of hopelessness and the lack of awareness around this epidemic that has led us to help others.