Greater Kansas City Mental Health Coalition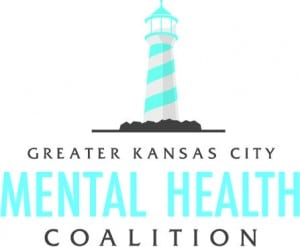 In May 2014, following many conversations and meetings among local and state mental health professionals, social service organizations and mental health advocacy groups, more than a dozen community organizations came together to build on what was begun in the Jewish community by creating the Greater Kansas City Mental Health Coalition (GKCMHC). This new Coalition, under the leadership of Jewish Family Services, will pool resources and expertise to reduce the stigma of mental illness throughout our community. THE GOAL  The Greater Kansas City Mental Health Coalition wants to start a conversation in our community. It is our hope that the reduction of stigma associated with mental illness will follow a similar reduction of stigma that occurred with cancer in the 1960s and 1970s and with AIDS/HIV in the 1990s.
The Greater Kansas City Mental Health Coalition is made up of 24 organizations across the metro area focused on reducing the stigma of mental illness. Click on the links below to learn more about each partner agency.
Jewish Family Services

Jewish Family Services (JFS) of Greater Kansas City is the place to turn when dealing with both crises and life's everyday challenges. With a highly-skilled and compassionate staff, JFS is available to help you make life more manageable. We were founded upon the Jewish value of Tikkun Olam, repairing the world, one person – one family, at a time. This means preserving the well-being, comfort, and dignity of others, and always respecting the confidentiality of our clients.
We have stood the test of time. Founded in 1901 as United Jewish Charities, JFS was one of the founding agencies of United Way of Greater Kansas City. From crisis to chronic challenge, mental to spiritual struggle, physical to psychic pain, birth to end of life, JFS provides a breadth of services: Food, Shelter and Employment, Older Adult Programs, Mental Health Services, Family Life Education, and Chaplaincy. Throughout its over 114-year history, JFS has responded to the needs of all Kansas Citians, regardless of religion, race or economic status; over half of the 6,000 individuals we serve each year are not Jewish. JFS also has the proud distinction of being honored as a 4-Star rated Charity.